What ever happened to movie soundtracks? What caused the demise of the great movie soundtrack and its popularity? Can you remember the last great movie soundtrack that you loved in recent years? I'm not talking about just one song but the whole thing; maybe Frozen. Right now, many people are talking about the soundtrack for the new 50 Shades of Grey (Darker) movie and seem to be more excited about the soundtrack than the movie itself (not shocked). It's the first time in a while that I've heard this many people talk about a movie soundtrack. I didn't even realize one of the songs was from the movie even after hearing about 100 times on the radio.
Growing up in the 80's and 90's movie soundtracks represented a huge part of my music experience. You would buy a movie's soundtrack for maybe one or two songs and find 2-5 more you loved which, in the end, justified the price you paid for the CD or cassette tape. Yes, I said CD and maybe that's where our love with movie soundtracks ended; with the slow demise of CDs. With MP3's and digital downloads revolutionizing the way people buy music through places like iTunes, Google Play and Amazon perhaps that had the biggest effect on movie soundtracks.
"Back in the day" however, movie soundtracks to a large degree were almost as important as the movie they were associated with. They were like two pieces of this magical entertainment puzzle. You don't usually see film companies putting as much money into movie soundtracks as you once did. Maybe occasionally but not as much as years gone by. Almost every movie has a soundtrack but they don't have the money or quality behind them that they once did; let alone the star power. Maybe now they figure the money made from one great song sold for $2.99 wasn't worth the cost of producing an entire album of quality songs. Or maybe the movie studios realized soundtracks had also become a niche market and only interesting to the uber fans of a particular move.
I know there were a few times where I actually went to see a movie in theaters or rented it because of a song that came from the soundtrack. The song peaked my interest enough and made me notice the movie more than I otherwise might have.
So, Here is a list of my top 10 favorite movie soundtracks.
The Footloose Soundtrack -Most people know at least a few songs from this album with the most well known being the title song Footloose. Kenny Loggins basically owned the 80's when it came to movie soundtracks and epic songs from movies. Footloose and Top Gun which his songs are most well known from are arguably just as popular as the movies themselves even 30 years later. Also, I am talking about the 1984 soundtrack and NOT that piece of crap remake from a few years back.
Dirty Dancing – This soundtrack has several hits that stand up against the test time. From songs like "Hungry Eyes," "I've had the time of my life" and "Do you Love Me". The movie, as well as the soundtrack, have a become pop culture icons.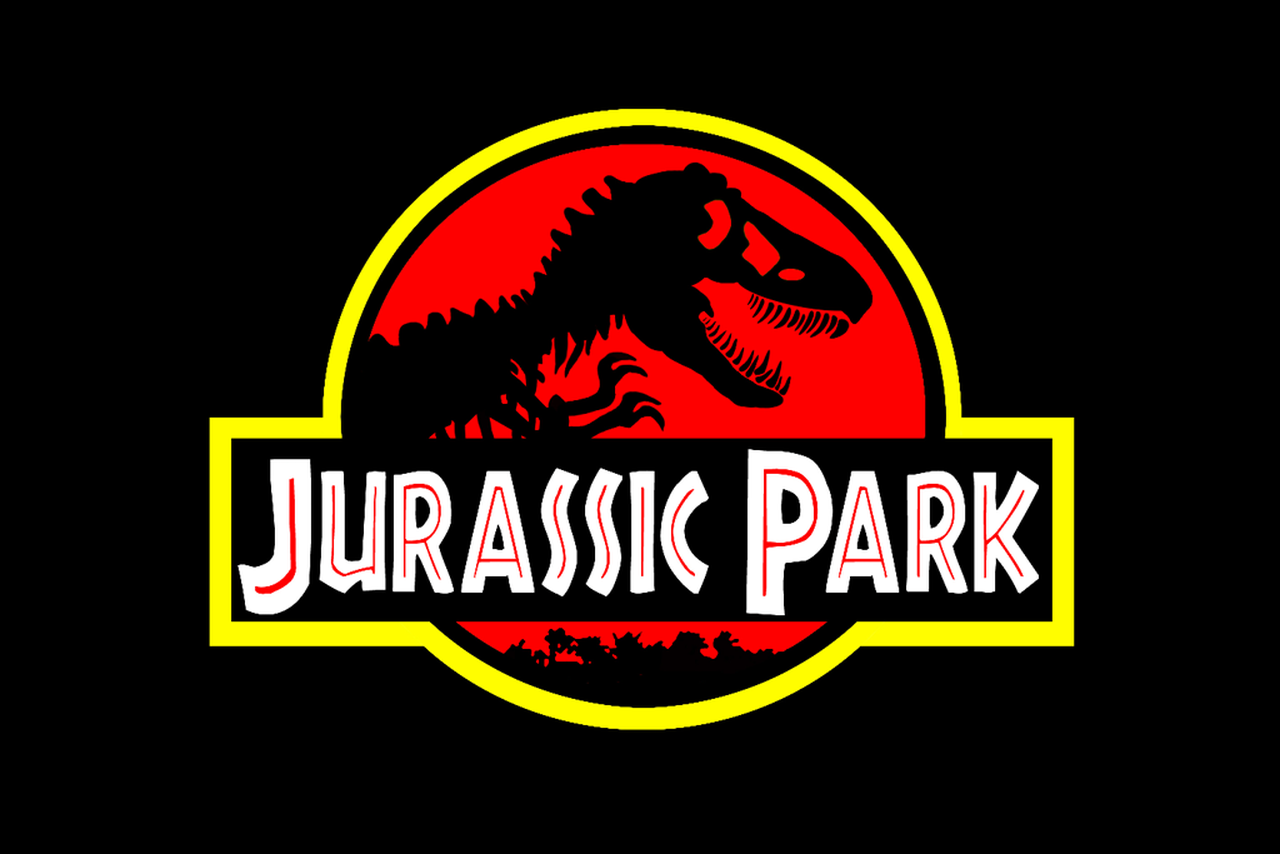 Jurassic Park – The Soundtrack from the original (and arguably best) film in the franchise was like butter to my ears in Junior High. It was dramatic, emotional and beautiful all at the same time. Two decades after it came out and I hear a song from it I can still remember specific parts in the film where it was played and how it made me feel as a young moviegoer.
Top Gun – Add this to the Kenny Loggins hit list of the 80's but this soundtrack had so much more than Kenny Loggins on it. This soundtrack gave us new songs like, "Danger Zone", "Take my Breath Away"  and reintroduced song like "On the dock the of the Bay" by Otis Redding and "Great Balls of Fire" to new generations decades after they first came out. At least 4 of the songs on here brought out the inner badass in almost any kid from the 80's and early 90's.
Forrest Gump – With a movie that spans decades you are bound to have an epic journey on its soundtrack and the FG soundtrack is proof of that. The soundtrack, as well as the movie, follows some of the most pivotal moments in music history. You have Elvis, The Mamas and Pappas, Simon and Garfunkle, the Beach Boys and many others.
The Bodyguard – This was without a doubt Whitney Houston's masterpiece and a perfect example of a soundtrack where you buy it for one song and find several you like. For many, this will always be in their top 10. The biggest hit, "I Will Always Love You", a Dolly Parton remake will likely go down as one of the best songs of all time.
Purple Rain – The Purple rain soundtrack is arguably Princes greatest musical achievement and is also one of the best Albums ever made even if the movie was just OK. As far as I am concerned the title song, "Purple Rain" is one of the most important songs in music history. Purple Rain is a great example of a soundtrack that overshadowed the movie years after the release. The title song is also of the best love songs ever written and that guitar solo is totally insane. But its Prince so why wouldn't it be. (Side note this Demi Lovato version she did at a Prince tribute is pretty damn legit)
Sleepless in Seattle – Back before the term Rom-Com and Dramady came into fashion this wonderful soundtrack helped make magic happen in a movie. Without the well-chosen music, the movie would have been far worse. There is only one bad song on this whole soundtrack and I'll never figure out why some songs were left off it. This soundtrack introduced a whole new generation and following generations to people like Louie Armstrong, Jimmy Durante, Joe Cocker and of course Celine Dion.
The Blue Brothers – I read an article awhile back and this wasn't listed and I was shocked. Yea the movie was campy but that was part of the fun and the point. This soundtrack is epic and always will be. It has people like Aretha Franklin, Cab Calloway and of course The Blues Brothers and has songs like, " Gimme some loving," "Shake your tailfeather," and "Think"
– This soundtrack is nearly all instrumental and perhaps only for the hardcore fan or people who are fans of musical scores. However, 3 of the songs in this have found their way onto my permanent writing playlists. This really is a masterpiece and brings the movie to life. Without a doubt, the score of this movie set the tone for the movie itself. It was a perfect symbiotic relationship.
Number 10 would go here but there were 5 different options and couldn't decide which I liked best. 
I know I know I left A TON out like Saturday Night Fever, Last of the Mohicans, Star Wars, and Indiana Jones among many others. I was really trying hard to leave out as many purely instrumental soundtracks as I could since those deserve to have their own ranking list. Other soundtracks that I like but didn't mention and would make a top 25 are Star Wars and Indiana Jones among many others. I was really trying hard to leave out as many purely instrumental soundtracks as I could since those deserve to have their own ranking list. Other soundtracks that I like but didn't mention and would make a top 25 are Oh Brother Where art Thou, Almost Famous, Singles, Titanic, Pulp Fiction, Clueless, Philadelphia and Empire Records. Empire Records damn near made this list at number 10.
So what are your favorites? Leave me a comment give me one or two of your favorite soundtracks if they are not on the list. Also, what do you think happened to the great movie soundtrack? Why do you think we don't hear much about them anymore and do you think digital singles have affected the way movie soundtracks are made and sold.